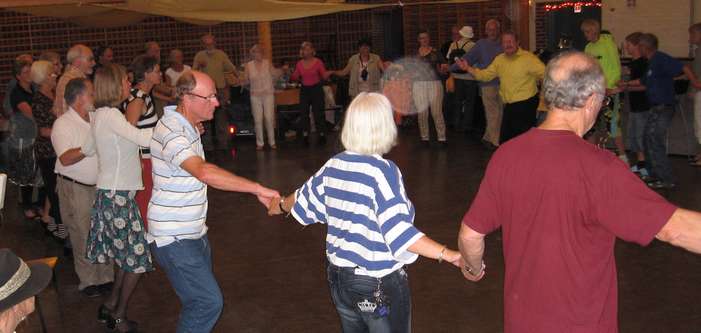 Shaking- together folk dance for everybody
At a good party it's time after dinner for everyone to get touched.
After one day's work on a course or a conference

it's wonderfull to touch your body.
The very first night on your course it's awesome to laugh together
in a common dance.
The "Jelling Folk Music Group" will do your experience
even better with solid, sounding and swinging folk music.
We can bring a lot of clever and humorous dance instructors

who in no time can guide everyone through the dance.
Half an hour – one hour – hour and a half – as required –

the dance and the music really makes a difference for the atmosphere.
Also se:

Les
Lan
cies